Found this funky Delica on the Taiwanese Delica club. Not my cup of tea but check the back seat, seems like the table comes down to form the base for a bed and the back bench folds down to reach the opposing bench, very VW old school. Falco, I think you should consider the ceiling and holy shit handles material! Jay, Christine, recognize that rear battery holder? And what about that kettle and ceiling lights!!!

Attachment: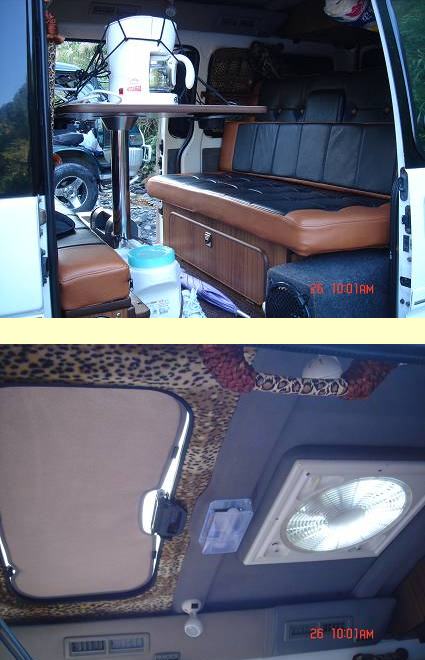 Pimp 2.jpg [ 51.35 KiB | Viewed 5127 times ]
Attachment: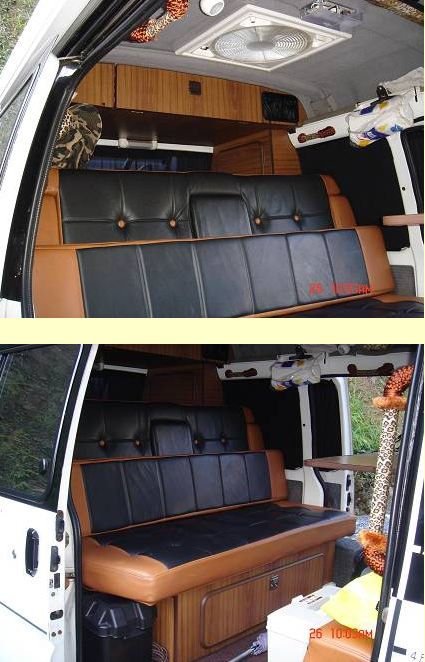 Pimp 3.jpg [ 63.94 KiB | Viewed 5162 times ]
Attachment: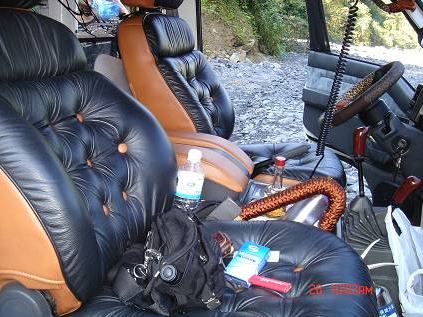 Pimp seats.jpg [ 43.94 KiB | Viewed 5062 times ]
_________________
'93 Nissan Patrol
'94 Mitsubishi Pajero
"If it ain't broken, modify it!"